Project included three buildings on the senior living campus in Lexington, KY.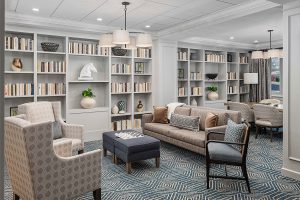 Senior living community Richmond Place underwent major renovations at its Lexington, Kentucky campus. IMPACT Strategies of Cincinnati, Ohio served as the construction manager and provided interior renovations to three building communities: Independent Living, Assisted Living, and Memory Care.
The Independent Living facility was completely renovated on the first floor in the core/common spaces, the second level lobby and programming areas, and received new finishes in all the corridors.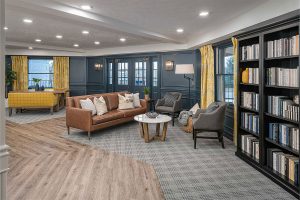 The first floor of the Assisted Living building was fully renovated, including the core, dining, living, and kitchen areas, as well as the corridors. Finally, the Memory Care facility received a refresh with all new paint and carpeting.
DesignPoint Interiors of Bethlehem, PA designed the renovations. IMPACT Strategies began work on the project in August 2021 and completed right on schedule.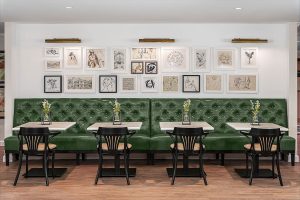 "IMPACT Strategies is honored to support the mission of Richmond Place through our senior living and residential construction expertise, and to serve as their trusted partner," said Nick Walker, VP Project Development & Strategy at IMPACT.
The project was the first of many for IMPACT Strategies' new Cincinnati office, which opened in the summer of 2021 to serve the Ohio and Kentucky region.