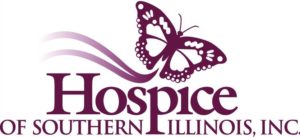 Fairview Heights, IL, June 12, 2019
IMPACT Strategies has completed another project for Hospice of Southern Illinois. IMPACT was selected to oversee the renovations of a 7,500 square foot building located next to their office on South Illinois Street in Belleville, IL. The building had previously been occupied by three separate tenants and required an extensive amount of demolition before the renovations could begin. Hospice of Southern Illinois will relocate their staff from the East Main Street location to the new office space, centralizing their Belleville resources to a single campus.
IMPACT Strategies was pleased to have worked with Hospice of Southern Illinois on this second project to enhance their overall mission. Amy Richter, President & CEO of Hospice of Southern Illinois said, "Working with IMPACT strategies has been a great experience. They are responsive, professional and very easy to work with. We couldn't have chosen a better partner for our building renovation project."
IMPACT collaborated with Hurford Architects and Thouvenot, Wade & Moerchen, Inc. on this project.