Fairview Heights, IL, September 14, 2018
IMPACT Strategies has been selected by KP Development to oversee the tenant improvements of a 78,000 square foot space within a 170,000 square foot warehouse for the relocation of BASF's agricultural services division in Fenton, MO. The new location will be in the Fenton Logistics Park and will be the first project in this rapidly expanding park for IMPACT Strategies.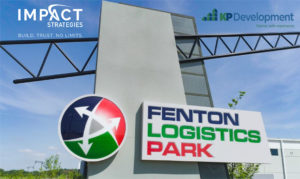 This facility will produce and store pest control products, specifically for termites. Roughly two-thirds of the space will be dedicated to warehouse and production areas and the remaining third will be offices. Thirty-foot demising walls will be installed as well as completely new and redesigned MEP Systems
This project is set to be finished in just over two months, with completion in mid-November 2018.