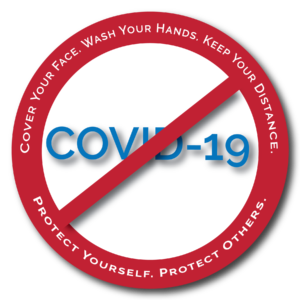 Dear Valued Partner,
It is a beautiful spring Monday here, as we now operate in a challenging environment that demands our focus to move forward together, now more than ever, as a Team. First and foremost, we want to thank our first responders, doctors, nurses, scientists, and all who are on the front line in this fight for our health.
I want to reach out to encourage you, our partners in the construction services industry, to stay positive and be confident. We have been deemed an essential industry to the needs of America, our citizens, and our economy. We continue our professional focus with all thoughts and prayers for those that have contracted COVID-19 and our desires for their quick recovery.
It is certainly in everyone's best interests that commerce continues. We are called on, in the construction industry, to lead in these efforts. So, I ask that we all accept that this is the hand we have been dealt, embrace today's reality, take a deep breath, and continue our work together. We have the opportunity, and furthermore the obligation; it's not just our job; it's our duty…to ourselves, our companies, our clients, and possibly even our country. We are providing projects for our communities, jobs for our people and families… We are Better Together.
As a Team working together on job sites, we are implementing COVID-19 recommended practices; IMPACT has named Mike Michael, Sr. Project Manager, to be our COVID Champion. Mike has been and will regularly visit all sites to lead best practices while working in this changing environment. We know planning and communication is key in this changing landscape of information, Mike will be instrumental in leading in these efforts.
Stay safe and healthy,
IMPACT Strategies
Mark Hinrichs
President