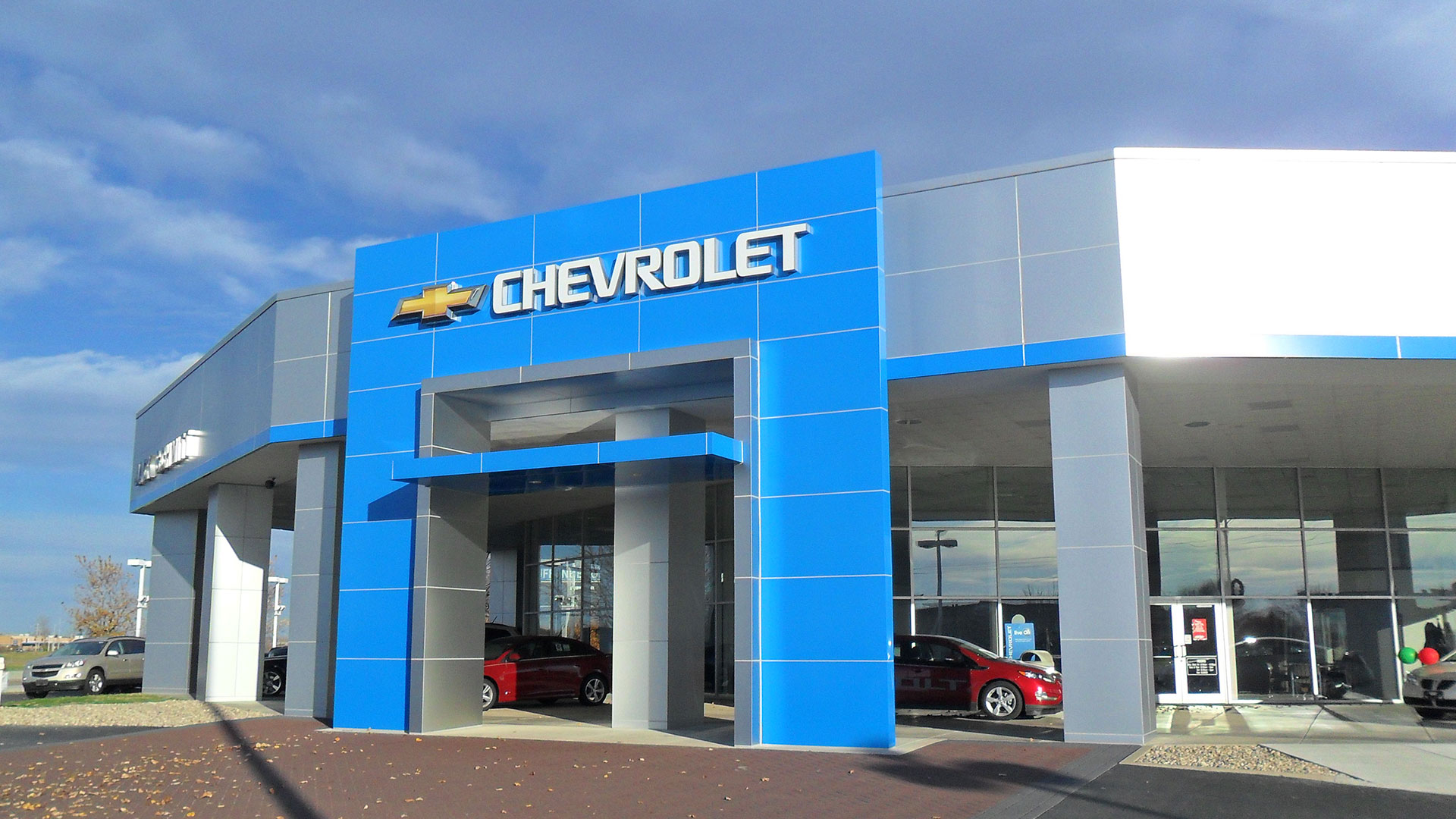 Jack Schmitt Chevrolet Renovations - O'Fallon
Jack Schmitt Chevrolet Renovations – O'Fallon
The Jack Schmitt Chevrolet dealership undertook a significant renovation of its showroom and exterior façade to integrate Chevrolet branding standards and to further enhance the customer experience. Additionally, the expansion and renovation will accommodate the dealership's growing number of customers.
With a lengthy track-record for auto dealer construction and renovation, IMPACT Strategies was hands down the only builder Jack Schmitt Chevrolet needed to bring this project full circle from concept to reality.
Client:
Schmitt Chevrolet, Inc. DBA Jack Schmitt Chevrolet of O'Fallon
Architect:
FGM Architects Engineers, Inc.
Square Footage:
22,000
Contract Amount:
$0.7 Million