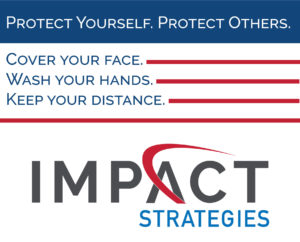 To our Valued Clients, Subcontractors, and Vendors,
Re:       Innovation in Challenges. Leading by Example.
Dear Valued Partner,
It has been two weeks since my last letter encouraging us all to Stay Positive and Focus on Teamwork over Fear. During that time, we have faced a number of challenges, but have also encountered just as many successes. We have also witnessed, as we have from the very beginning of this pandemic, an amazingly sacrificial reaction from our first responders, doctors, nurses, scientists, and all who are on the front lines.  Thank You.
I have observed other brave champions in our own industry. Our superintendents have shown the ability to lead with steady commitment to our projects and manage our efforts in the field through agile decision making. They are working alongside the dedicated men and women of the trades who are delivering their craft in this time of crisis. Their confidence and commitment to success is Delivering Certainty in Times of Uncertainty.
We are innovators, it is woven in the very fabric of our culture.  Our industry is one of continual change, requiring us to always remain flexible to the needs of our clients. That flexibility and innovation has allowed us to adapt to the requirements, challenges, and the call for help as an essential industry.
Our continued efforts are positively impacting the success of America, our citizens, and our economy. Our collective success will be built on the foundation of our relationships and finding solutions to the challenges we face. We are Better Together.
Stay safe and healthy,
IMPACT Strategies
Mark Hinrichs
President