Fairview Heights, IL, May 7, 2018
IMPACT Strategies recently celebrated 15 years in business. Founded by business partners Mark Hinrichs and Mike Christ, the firm now employs 36 people in offices in Fairview Heights, Illinois and downtown St. Louis, Missouri.
In its 15-year history, IMPACT Strategies has completed more than $500 million in local construction, with another $60 million projected for 2018. The firm's most noteworthy projects include: Belleville Crossing, Belleville, IL – Cedarhurst of St. Charles, St. Charles, MO – Enclave, Edwardsville, IL – Fairview City Centre, Fairview Heights, IL.
In conjunction with this milestone anniversary, IMPACT Strategies is rebranding, implementing a redesigned logo, new tagline and corporate colors, and an updated website, expected to be complete in May. President Mark Hinrichs said, "Our new identity will better reflect IMPACT Strategies as a firm and help poise us for future growth as we move toward more innovative construction techniques."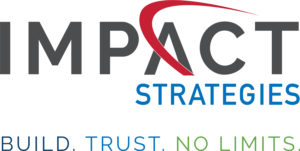 About IMPACT Strategies
IMPACT Strategies provides innovative pre-construction management, construction management, design/build, and general contracting services for retail, commercial, healthcare, multi-family housing, and senior housing clients throughout the Midwest. President Mark Hinrichs and Executive Vice President Mike Christ co-founded IMPACT Strategies in 2002 to provide dedicated leadership and accountability to the entire building process. Today, the firm has 36 employees and offices in Fairview Heights, Illinois and St. Louis, Missouri. Learn more at www.buildwithimpact.com
Media Contact: Stephanie Sullivan, IMPACT Strategies, Inc. 618.394.8400 or ssullivan@BuildwithIMPACT.com