Madison, IL, October 16, 2017
IMPACT Strategies served as the Construction Manager at Gateway Motorsports Park in Madison, IL, rolling out a smooth ride during significant park renovations. The improvements made during this project provided a safer raceway for drivers and the ability for Gateway to host their first IndyCar Series, which was wildly successful by all measures.
Precision and accuracy were of the utmost importance during the resurfacing of the entire raceway. A highly specialized asphalt mix and paving criteria were used to ensure flatness and resistance to the high temperature and high lateral force pressures that the track regularly endures. After the removal of the old track was complete, structural subgrade repairs and improvements to the under-drainage system were executed before laying the new raceway.
This project reflects the strong and fruitful relationship that IMPACT Strategies has with the Owner of Gateway Motorsports Park. IMPACT Strategies looks forward to the continuation of this relationship and the completion of many future projects.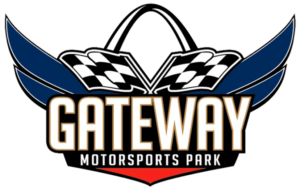 IMPACT Strategies
IMPACT Strategies, Inc. specializes in Retail, Commercial, Medical, Senior Housing and Education construction and offers comprehensive construction services including design-build, general contracting, construction management and pre-construction management. The company is headquartered in Fairview Heights, Ill. with an office in St. Louis, Mo. and primarily serves clients in the St. Louis metropolitan area and throughout the Midwest.